Car rental in Cancun Airport with Continental Rent a Car
CONTINENTAL CAR RENTAL IN CANCUN, is an independent company, if you arrive in Cancun you can rent one of our rental cars since public transport is not what you expected; the time has come to think about car rental in Cancun! Continental car rental in Cancun is your best option to rent a car in Cancun, among other reasons for the recent of our units and our 24-hour service at Cancun Airport, also in one of our offices, so we have a 24-hour call center. We also have attractive promotions that we always have for car rental in Cancun Airport in Continental car rental.
We have car rental offices in Cancun, at the airport, in the Hotel Zone, and in the city center. Similarly, to rent cars near Cancun you can find us in Playa del Carmen and Tulum do not hesitate to rent a car in Continental Rent a Car.
Explore and tour the most important tourist attractions in the area at your time and pace, visit Tulum, Xcaret, Xplor and various parks in the region, as well as dozens of cenotes, visit archaeological sites such as Chichén Itzá, Cobá, Uxmal, Ek Balam among others. You will not regret in the least having opted for car rental in Cancun with Continental, it is the most comfortable and safe!
Places to Enjoy car rental in Cancun
Cancun is one of the tourist cities of the Yucatan Peninsula and Mexico in which its attractions or places to know are very varied, rent a car or one of our all-terrain vehicles and travel the Riviera Maya, we have various places for all the taste for recreation and entertainment. Do not hesitate to rent a car so you can take your time and calmly travel all our attractions with what counts Cancun and its Riviera Maya, you can also visit the Cancun Hotel Zone and visit its beautiful beaches with their grandiose turquoise blue color that is unique in this region, there are services of all kinds, such as restaurants until air tour that will give you an unbeatable view of the Mexican Caribbean.
What to eat in Cancun?
Rent a Car and go to eat the typical dishes in the state of Quintana Roo, in Cancun are a product of the Mayan heritage and its great Yucatecan food since this state belongs to the Yucatan Peninsula, for this reason the most outstanding dishes of this region are the Cochinita, chilmole, pipian, the white relleno, the black relleno, the Panuchos and Papadzules and the delicious soup of Lima, among others, a delight that you really should not miss. On the other hand, we also have dishes that we can easily find, although they are not characteristic of the city, this due to the growth of the tourist influence that Cancun and the Riviera Maya can offer you; a lot of typical regional restaurants, as well as large restaurants of Gama international. The Mexican Culinary Culture is recognized for its great variety throughout the world.
Continental Branches in Cancun Airport
How to get?
Drive safely
Coverage 0% deductible
Loss Damage Waiver 0% Deductible (LDW)
Collision Damage Waiver (CDW)
Primary Third Person/Property Liability (PLI)
Civil liability supplement (SLI)
Medical expenses insurance (PAI)
Theft Protection (TP)
And other benefits
Discover more benefits
See What People Ask to Us
Faqs
5 Things to Do
During Car Rentals in Cancun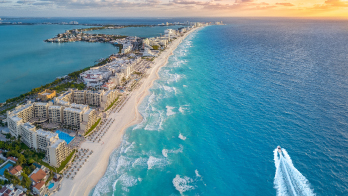 Visit the beaches! The main attraction of the city
We have no doubt that when someone thinks of Cancun, in automatic comes to mind the beaches with that characteristic turquoise color and is that with more than 22 kilometers of virgin sand and soft that nobody resists to take the sun. Tortugas Beach and Playa Forum are among the busiest in the city.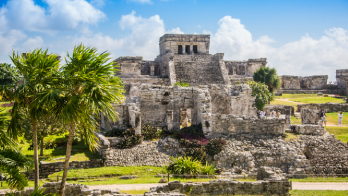 Discover the Mayan Ruins
Several kilometers away from the hotel zone, it concentrates all the history that was in this part of the country, in this area you will find part of the historical events that are part of today's Mexico. This civilization, one of the most sophisticated and advanced that focused on Mexico and Central America. Here you can get there with your car rental in Cancun Airport.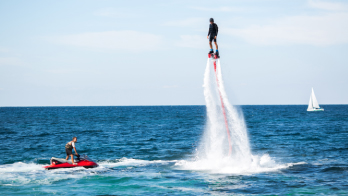 Water sports
Are you one of those who like to ski? Diving? Do you enjoy paragliding?
Cancun is the ideal place for these activities and if you are talking about kayaks, the waters are perfect for traveling.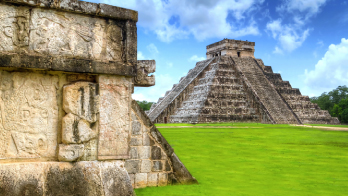 Get excited with Chichen Itza!
We believe that Chichen is one of the main reasons to rent cars in Cancun, about 2 and a half hours from the city you will find this complex, one of the most famous in the world and is located on the Yucatan peninsula. Its imposing structure called "Castle" extends for 6.5 km.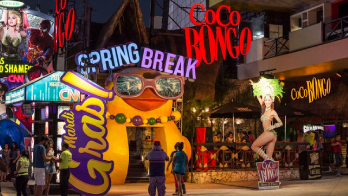 Enjoy the nightlife
As we mentioned earlier, the best months to enjoy the nightlife in Cancun is between January and May, from the kilometer 9.5 of the famous Boulevard Kukulcán, are concentrated most of the clubs and bars of the city, you can also find restaurants for all tastes.